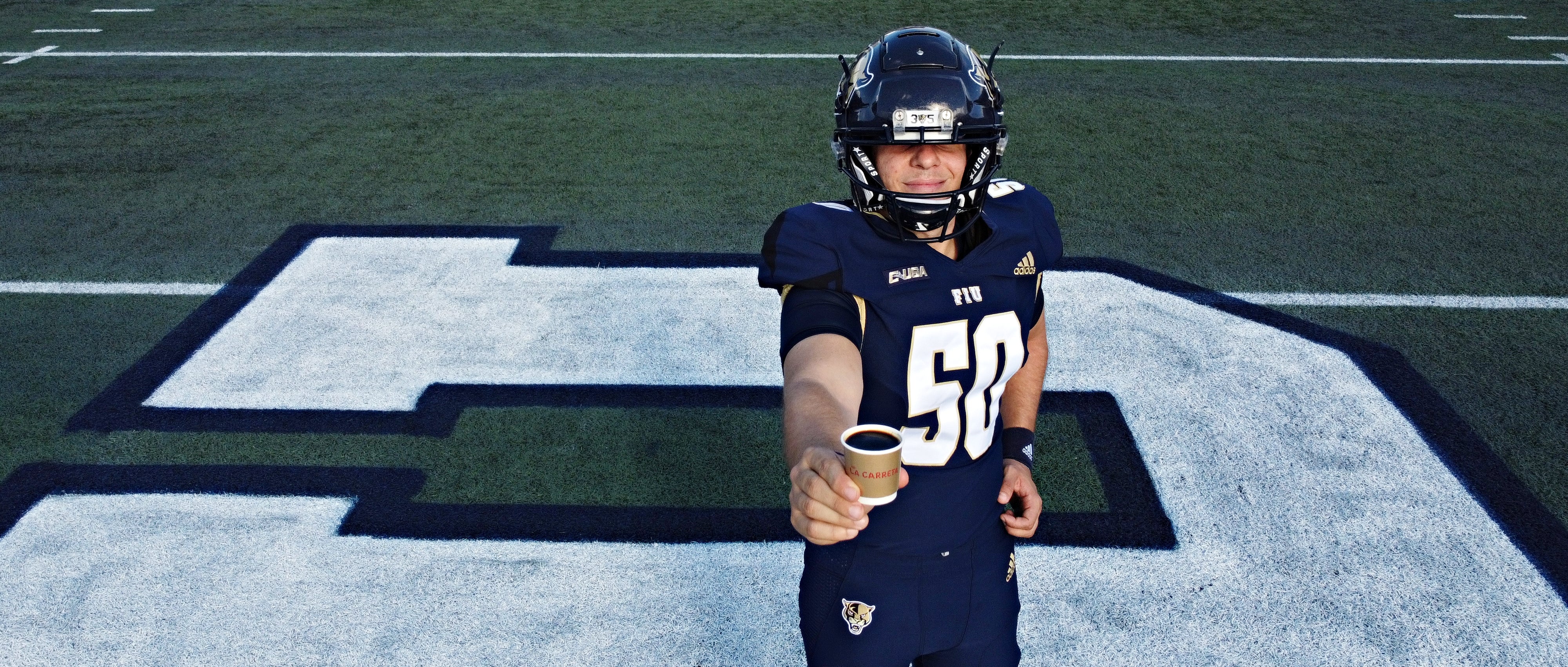 CAFÉ LA CARRETA, A BRAND READY TO KICK OFF

Café La Carreta is a renowned restaurant in Miami, traditional on the mythical Calle 8. But it is also a brand of Cuban Coffee, known as MIAMI'S FAMOUS CUBAN STYLE ESPRESSO. The client came to us with a great brand alliance with the University of Florida (FIU) but not knowing how to execute it. We got down to work and held a creative meeting to identify the common ground between what the brand wanted to communicate and the sports culture, especially FIU soccer. Once that point was identified, we took it directly to the visual and digital level. Side by side with the brand, the project was executed so that Café La Carreta would gain presence and recognition among all the spectators who could also taste it on the playing field. Check here the results of this match!
SUMMARY PROJECT
Concept creation and strategic planning.
Creation of animated video for the Videoboard.
Merchandising: T-shirts and Caps.
Audiovisual production for promotion.
Event coverage.
Event recap content creation for social media.